JP Crawford is Your Mariners MVP for August 30th – September 5th
Beginning this week, I'd like to introduce you to a new SoDo Mojo tradition: we'll be sharing our opinion on the MVPs of the Seattle Mariners after a week of games played, including both position players and pitchers. Last week, the Mariners faced off with the Houston Astros and the Arizona Diamondbacks, and finished the two series with a 5-1 record; for his performance in the two series, our inaugural weekly MVP will be given to shortstop JP Crawford.
JP Crawford was 10 for 24 with a double, two RBIs, five walks, and seven runs scored over the course of the week, resulting in a .417 BA and .976 OPS, while showing off his defensive prowess on a nightly basis.
Abraham Toro and Kyle Seager had the big, memorable moments of the week (Toro's grand slam to beat the Astros on Tuesday, and Seager's 3-run home run into the pool at Chase Field to beat the Diamondbacks on Saturday), but Crawford provided the consistency, both at the plate and in the field, that led the Mariners to take five wins in six games. Here's a clip of his most clutch hit of the week, a 2-run double to take the lead over the D-Backs in Game 2:
Crawford, batting in the leadoff position, provided a spark all week for the hitters behind him; not only does getting on base provide an obvious opportunity to drive in runs, it forces the pitcher to avoid walks by throwing pitches closer to the middle of the strike zone. This advantage was evident throughout the week, with Seager driving home Crawford on two home runs and a double during the Diamondbacks series, and Mitch Haniger driving him in on a home run as well.
Along with catalyzing the Mariners offense, Crawford also flashed the leather to save multiple runs during their 5-game win streak. Here are a couple of his impressive defensive highlights: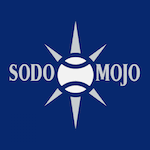 Keep up the great work, JP. Looking forward to many more weekly MVPs in your future!