Preview: LA Angels of blahblahblah @ Seattle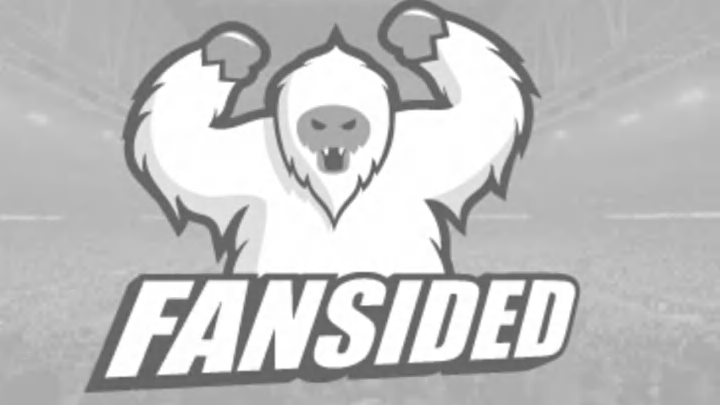 I hate the Angels, let me just get that out of the way. I hate them so much I really don't have anything to say about them. I don't follow them other than standings, they are in so cal which is the pit of evil. Yes, while some will say what about New Orleans or Las Vegas . No  my friends Los Angles is all pure evil, and their team name the "Angels" is just a cover so Satan can continue to manage their team. Yes, that was a Mike Scioscia joke.
Okay while I hate the Angels, you have to respect what they have accomplished this year in all the adversity. Mike Scioscia is really a solid candidate for Manager of the Year for the American League, and while I've hated them since they were the California Angels, I really do think they will make waves for any team in they will meet in the playoffs.
Position Players
You want to know how they can lose Guerrero for over half of the season this far and still be in first place with a winning percentage nearly .600, just take a look at Chone Figgins and Kendry Morales.
I sometimes wonder how is Chone Figgins not in the category of great players? Oh, I know because he won't hit over 10 HRs which means he can't be a great player. The guy is putting up a UZR/150 of 13 for the second year in a row, throws up wOBA of .362, and has almost 40 SB and BABIP .370 with BB% 4 percent over league average and K% just under the league average. He isn't an ELITE player in the game, but just because he isn't a cookie cutter third basemen means he isn't a great player, he still has 36 extra base hits as the teams lead off hitter. Okay, enough of my man crus
Kendry Morales is perhaps one of the best kept secret of the year. His wOBAis .390, he has hit 30 home runs, his strikes out are actually below the league average and his defense is above average. Mark Texeria, who is that? Seriously, he has been a huge injection into the offense along with Figgins and the signing of Bobby Abreu this off-season have kept the Angels not only in the playoff midst but also in first place.
Just really some random thoughts about the Mariner hitters this week, Michael Saunderslost more wOBA points this week, and uh Mike Sweeney has gone from being -1.5 wins to being -0.2 almost even. He should break even by the end of the season.
Bill Hall has been worth 0.2 Wins so far since his acquisition despite being worth –1.8 RAR in just hitting, however the 2.5 fielding RAR really picks this up.
Franklin Gutierrez value has just sky rocketed and is now worth almost 5 wins above replacement in center. I just haven't said enough good things about him and feel as if I need to rave about how amazing he is.
As much as everyone loves his "bat" Jose Lopez is -1.0 RAR in batting and -3.3 RAA, it's a toss up as who is a better player statistically, Howie Kendrick or Jose Lopez.
Pitchers
Monday – Joe Saunders vs. Luke French
Saunders has the type of ERA (5.27) that is so very close to both FIP (5.53) and tRA (5.06) so you know what your getting into with him. He hasn't been great but he's been solid. He goes close to 6 Innings each time out gets a lot of ground balls (46.8%). This leads of course to both good days and bad days.  His HR/FB ratio is at 10% and about average. He has a 1.47 K/BB ratio which isn't great and most likely leads to a lot of his problems with allowing runs. If the Mariners can squeeze him for some walks early on they should be able to get some runs up on the board quickly. Being that he's a lefty and has an average FB ratio that doesn't lead to a lot of home runs he may just prove to be a formidable opponent as the M's have struggled with his type before.
Luke French still has a lot of work to do. He is working on mechanics and I must say every start I'm excited to see where it could lead. I keep waiting for a out break his contact rates are looking pretty good and I keep waiting for his slider to lead to more strike outs. I would like to see him miss 8+ bats this outing. His BABIP is a little high with a 23% LD tells me he has had some balls that just see their way out of the infield. But his 1.52 K/BB ratio isn't very good either, and needs to really focus on throwing strikes. He should realize by now that he has a very good defense behind him and if he puts it over the plate they are going to take care of him. I really look at RR-S blooming as a perfect example of this.
Tuesday – Ervin Santana vs. Doug Fister
Ervin Santana hasn't been very good this year. Partly due to a high BABIP of .336 and LD% of 21.2 I think has something to do with it. But a tRA of 5.72 tells me it's more than that. He has a 2.05 K/BB ratio so he is still striking out hitters but he is also having a resurgence of control issues similar to 2007. HR/FB% is 12% which is pretty high and leads to a broken record player "walks, walks, walks" , from what I can tell his fastball is what the issue seems to stem from and should he come out with a good one we could be in trouble. But again that depends on how much we help him out.
Has the rest of the league figured out Doug Fister? He had a really interesting last outing. 9 swinging strikes leading to 5 strike outs and 1BB, He had 3/10 FB go for HRs. Bottom line, he just threw three bad pitches and they were hit out. I think this game will really show us who the real Doug Fister is and what he is made of, besides the metal of a terminator from the future.
Wednesday – Scott Kazmir vs. Felix! Hernandez
Scott Kazmir, what can I say but that the move to get him was… ballsy? I honestly don't think this is going to work out for them and I wasn't super impressed with the purposed trade to acquire him except that it would have brought Reid Brignac to the organization and I think that would have been well worth both Clement and Morrow, and ultimately Kazmir would have pitched better in Seattle with his fly ball ratios and being left handed. Regardless, Kazmir has pitched better than Saunders this year but most problems stem from, surprise surprise control problems. Does anyone else see a pattern forming? There is also the problem with the lack of movement on his fastball and the lost velocity that is a key issue.
Scott has K/BB @ 1.82 which is far from stellar couple that with BABIP of .323 equals a not so favorable year. The thing that is really funny is that his walks rates are actually lower this year compared to his "awesome pitching performance" last year. There is only a .30 raise in his FIP/tRA between last year and this year. His HR/FB ratio is sitting lower this year, while still maintaining a FB% over 45. The only difference that I can find between why he is "so different" this year from last year, is his BABIP was only .275 and he had a 9.81 K/9 last year compared to a 7.38 this year. So he doesn't have the balls are just finding places to dropping in the right places like he had last year and then the big missing key is he strikes out about two and a half less batters. In a nut shell that's the difference between 2008 and 2009.
I think his first start against Seattle will show him to be better than what he really is, and he will slowly get worse from Wednesday on, but who knows maybe, just maybe he can get some key defense that will give the "halo" effect and take the Angels to World Series. I doubt it but weirder things have happened.
Oh and Felix! He is having a Cy Young season and I don't think I have anything else to say on that subject. Oh, I could say "Felix day is only 3 more days away!!!"
Bullpens
Darren Oliver is still pitching? He is pitching … wow… Seriously I just don't comprehend it. Is Ken Cloudesomewhere pitching for another team that I don't know about??? Maybe the royals??? Okay just kidding, but back to Oliver his tRA is 3.83 in 57 IP. He has K/BB is 44/16 (2.75) which isn't terrible, and his GB/FB (44.9% – 42.5%) splits are pretty even with a low HR/FB of 7.4% with a BABIP of .269 and LD% of only 14.4% he is just pitching really solid. I don't know what to say. Seriously I wonder what happened to Ken Cloude.
Sean White Sean White Sean White Sean White Sean White…. That is all.
Oh, David Aardmsa has gotten statistically better as the year continues on, crazy.
Congrats goes out to Miguel Batista who this week brought his cutter to 0 RAA, which along with his Split finger are his only pitches not producing negative runs above average. Who knows maybe he could get one of them in the positive this week. Wait… if he's below above average… then should it be RBA instead… I don't know.
Here's to waking up to a Mariners – Angels series!