Seattle Mariners 2019 Position Preview: Starting Pitchers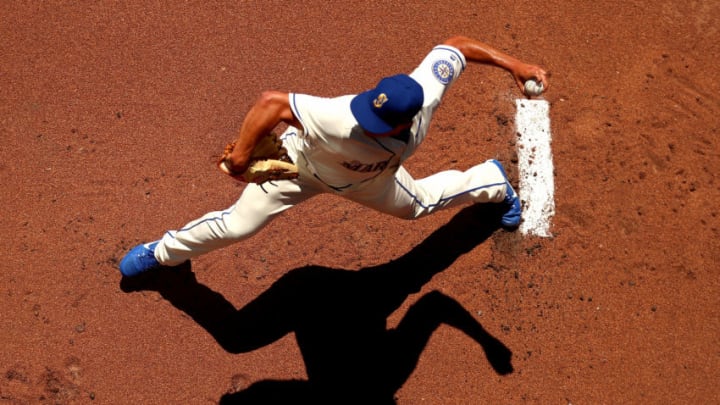 SEATTLE, WA - JULY 22: Marco Gonzales #32 of the Seattle Mariners warms up in the bullpen prior to taking on the Chicago White Sox during their game at Safeco Field on July 22, 2018 in Seattle, Washington. (Photo by Abbie Parr/Getty Images) /
Entering the 2018 season, starting pitching was the biggest question mark on the Mariners' roster. Now, a year later, this group of starters may be the most exciting Seattle has had in recent memory, even after the departure of James Paxton.
But while the loss of Paxton certainly dampens the outlook for the Mariners' 2019 season, the return of Justus Sheffield in the Paxton deal certainly brightens their future for years beyond. That deal set the theme of Jerry Dipoto's offseason into motion, in which arguably the busiest general manager in baseball continued to shed his team's veteran stars in favor of young, blossoming talent.
Perhaps the most exciting aspect of Dipoto's recent starting pitching acquisitions is that they're all already at the Major League level, or at least on the 40-man roster, save for Justin Dunn, who may be entering his name into the fold sooner rather than later. At the very least, Dipoto has certainly put the pieces in place to hopefully meet his goal of contending by 2022.
Today, we'll be looking at the eight starting pitchers that currently hold spots in the Mariners' 40-man roster, as well as a more in-depth look at those that are expected to break camp with the team by mid-March.