Bloggers of Seattle Fantasy Football League: Week 2 Recap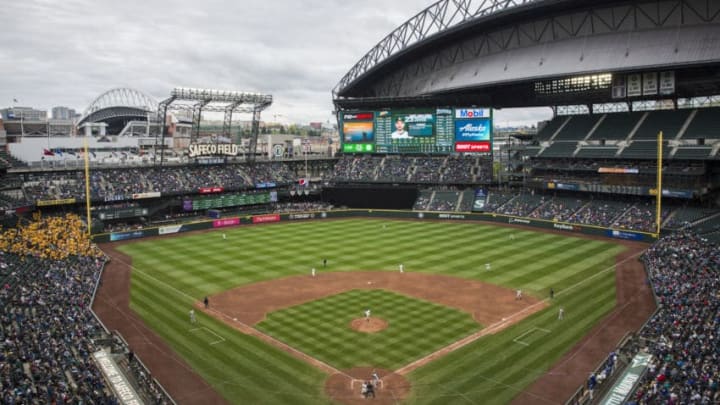 SEATTLE, WA - APRIL 15: A general view of Safeco Field as Felix Hernandez /
LUKE ALLEN (0-1) VS. DANIEL HAUG (0-1)
LOS ANGELES, CA – SEPTEMBER 16: Running back Todd Gurley #30 of the Los Angeles Rams carries in the first quarter against the Arizona Cardinals at Los Angeles Memorial Coliseum on September 16, 2018 in Los Angeles, California. (Photo by Harry How/Getty Images) /
FINAL SCORE: Allen 163.2, Haug 122.9
Both Daniel Haug and Luke Allen entered this game 0-1, making this somewhat of a desperation game for both sides. Allen, considering the talent level on his team, had a very disappointing Week 1 outing, while Haug had a decent go of it but fell short in the end.
Things significantly shifted in the right direction for Allen while Haug's results remained roughly the same in the scoring column. Allen's team dominated with a four-player onslaught of 114.6 points from Todd Gurley (32.3), JuJu Smith-Schuster (31.1), Travis Kelce (29.9), and T.Y. Hilton (21.3).
Haug received a solid balance of production, led by the likes of Amari Cooper (21.6) and Sammy Watkins (19.1) but it just wasn't enough to compete with Allen's superstars. Five of Haug's six bench players scored double figures, though they still wouldn't have put his team into the conversation.
Allen's team was just too much, and such a flashy turnaround makes his squad one to look out for as the season progresses.
Allen survives the 0-2 hole, while Haug is now down in its depths.