Bloggers of Seattle Fantasy Football League: Week 2 Recap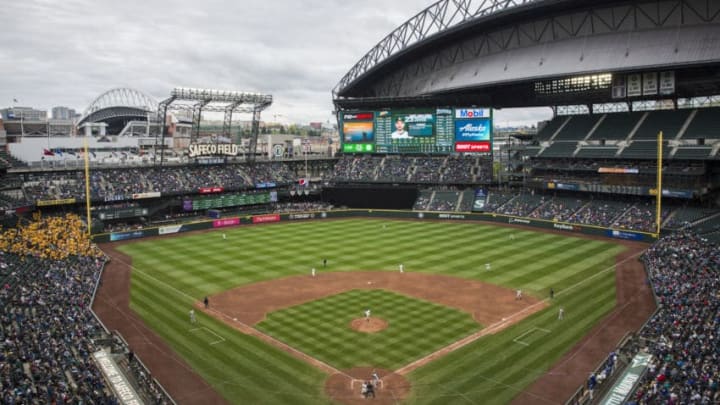 SEATTLE, WA - APRIL 15: A general view of Safeco Field as Felix Hernandez /
Two weeks into the NFL season, we begin to learn a lot about which players are viable in fantasy football and which are not. This, in turn, helps us assess which teams will be dominant and which need improvement, and this past week did just that.
Sodo Mojo's "Bloggers of Seattle" fantasy football league is off to a highly competitive start. As we enter the third week of the season, only four of 12 teams are undefeated, and four are 1-1. Even for those that are winless, there is still plenty of time to turn things around and get on the right track.
After an extraordinarily high-scoring first week, the league saw an even more impressive league-wide performance, as all 12 teams once again cracked 100 points. This led to quite a few close battles that could have bigger implications as the season progresses.
Before we get into the results, let's take a look at where the standings were entering Week 2:
Grant Bronsdon (1-0) [173 points]
Lee Vowell (1-0) [156.5 points]
Tyler Hogg (1-0) [144 points]
Ty Gonzalez (1-0) [139.7 points]
Colby Patnode (1-0) [128.2 points]
Ben Rhodes (1-0) [120.7 points]
Jeff Nooney (0-1) [145.4 points]
Daniel Haug (0-1) [125.3 points]
Luke Allen (0-1) [117.3 points]
Jim Daleske (0-1) [104.4 points]
Jordan Newberry (0-1) [102.4 points]
Todd Vandenberg (0-1) [101.4 points]
Now, let's take a look at how our Week 2 matchups went, starting with the biggest blowout of the week.