Sodo Mojo's "Bloggers of Seattle" Fantasy Football League: The Draft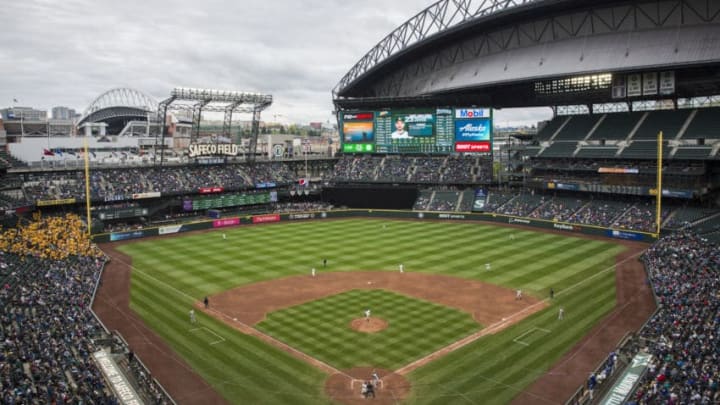 SEATTLE, WA - APRIL 15: A general view of Safeco Field as Felix Hernandez /
WEEK 1 SCHEDULE
370258 10: The Seattle Space Needle is viewed from an open structure May 30, 2000 in Seattle, WA. (Photo by Dan Callister/Newsmakers) /
Now that the teams are set, our week one schedule is officially locked in. Starting on Thursday, the road to fantasy football supremacy begins.
Team Haug (Proj. 129) vs. Son of a Meetch (Proj. 124)
Team Patnode (Proj. 128) vs. Orlando 12th Man (Proj. 129)
Vowell Movement (Proj. 120) vs. Nuclear Csonkas (Proj. 125)
Playing for aLL The MarbLLes (Proj. 129) vs. Team Nooney (Proj. 115)
Team Daleske (Proj. 135) vs. Britt-ains Got Talent (Proj. 114)
Team Hogg (Proj. 125) vs. Wine'r Dine'r 49er (Proj. 130)
We'll be back with a recap of all the action and catch you up on the results of our first week. Make sure to let us know in the comments below or on social media who you think has the best team, and who you're picking to win these week one matchups!