The Drought, Part III: The 10 Most Underrated Mariners Since 2001 – Final Five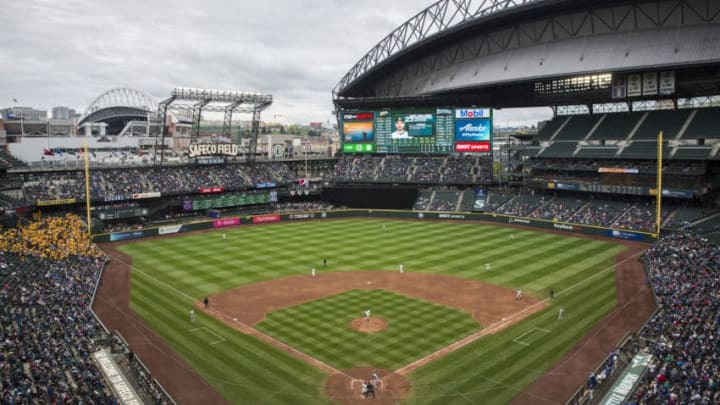 SEATTLE, WA - APRIL 15: A general view of Safeco Field as Felix Hernandez /
Despite my childhood being filled with disappointing baseball, I still have fond memories of the Mariners.
I was too young to remember the prime of A-Rod, Griffey, Buhner, Edgar, and the Big Unit. "The Double" happened when my mom was pregnant with me. The only time I watched the Mariners in the Kingdome was 1998. I was two-years-old.
In fact, the clearest memory I have of the Kingdome is watching its demolition live on TV. I don't even remember a good portion of the 2001 season, really.
The majority of my life has occurred during the Mariners' 17-year playoff drought. I went from learning how to ride a bike to getting married at that time.
The playoffs have always felt so far away, and many Mariners seasons have felt hopeless from the start. Occasionally, the Mariners have been close to ending the drought but always fall short.
So, why do I have fond memories of the Mariners? Through all the frustration over the years, the Mariners fielded a handful of players that made the pain a little more bearable.
If you missed the first part of my list, highlighting players ten through six, you can catch up here. If you have already read it, here's a quick recap of where we are:
10. RHP Brandon League
09. 1B/DH Russell Branyan
08.  RHP Joel Pineiro
07. RHP Shigetoshi Hasegawa
06. RHP Tom Wilhelmsen
Quite a few pitchers, don't ya think? Let's switch it up a little.